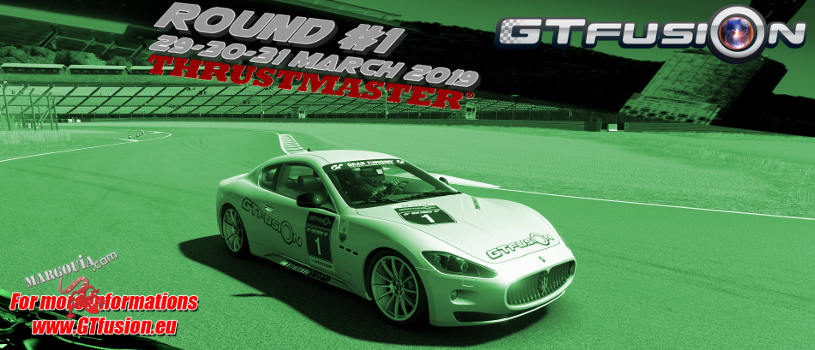 Merci de conserver ce format:
Thank you to keep this format:
Pilot number / PSN ID / TEAM / COUNTRY /
Example:
Saturday
6 / PureGT_TuesdayS / PureGT / BEL /
Registration close: Saturday 23/03 at 8PM (GMT) / Clôture des inscriptions: Samedi 23/03 à 21h (CET)
Modification autorised to: Thursday 28/03 at 8PM (GMT) / Modification autorisée jusqu'au: Jeudi 28/03 à 21h (CET)
Pour les nouveaux pilotes, le staff vous donnera un numéro de compétition.
For the new pilots, the staff will give you the competition number.
Remember :
1-
"Each driver registered and who didn't informed the staff of his absence before the start of the first race where he is registered, will be considered as missing and will be awarded 0 points he will not be allowed to participate in the next round "
So be sure of your registration driver !
2- "
When registering new drivers who have never participated in GTfusion, the team manager must indicate the level equivalent to a known driver. If no equivalence is given, the pilot will be refused registration
."
Friendly for the Staff 2019